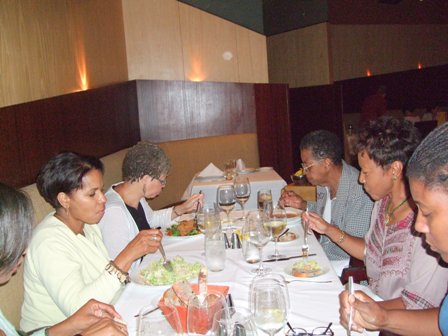 **Join the Village of Mentors: Empowering Underserved Communities**
We believe that the heart of a thriving society lies in its communities. Each person holds a universe of potential, not only mentoring but of being the nucleus in a network of ever-growing "Villages" rooted in empowerment and shared knowledge.
Contact us: Villagerawards@gmail.com
**Village of Mentors - Project Group**
In a society where underserved communities are often overlooked, we see a reservoir of strength and empowerment. We envision a society where every individual, regardless of their background, can become a cornerstone of support and guidance in their community.
Our initiative, originating from this potent belief, embraces everyone - from hairdressers to politicians, grocers to school counselors, nurturing an ecosystem where each person can reclaim their power through community solidarity.
**Be a part of the change. Join the movement that champions potential and kindles the spirit of togetherness.**
Our inaugural Village of Mentors focus group was hosted at California State University Dominguez Hills, generously sponsored by Psi Eta Chapter, Chi Eta Phi Nursing Sorority Inc. We are here to assist schools, organizations, and communities in conceptualizing the structures and processes necessary to foster the development of their own ":Villages of Mentors."
**Are you ready to cultivate a Village of Mentors in your community? We are here to facilitate your journey.**
Get started today: Email Villagerawards@gmail.Com for more information
*Our Goals**
- **Local Empowerment**: Facilitate the development of networks - a network of "Villages of Mentors" in local communities, schools, families, and organizations.
- **Nurturing Leaders**: Foster at least one emerging mentor leader in every underserved community.
- **Grassroots Support**: Offer encouragement, support, and resources to budding grassroots and community groups aligning with our vision.
### **Support Our Mission**
Afram Global Organization Inc is a 501(c)(3) non-profit charitable organization approved by the US Internal Revenue Service. Your generous contributions empower us to build communities where everyone has the opportunity to learn, grow, and thrive.